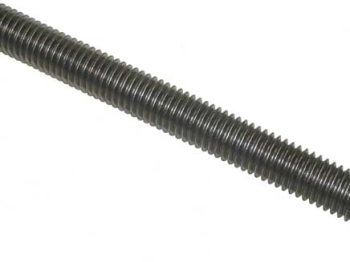 A4 Stainless Threaded Rod
A4-70 316 Marine grade stainless Steel threaded rod.
Threaded rod is also known as studding, threaded bar and allthread. The thread extends along the complete length of the rod. Threaded rod has a wide range ofuses in the engineering, construction and electrical trades.


A4-70 (316) Marine grade stainless Steel.


A4-316 stainless Steel is extremely corrosion-resistant and is ideal for marine and chemical conditions.


No detailed specifications are available for this product.
There are no downloads for this product.