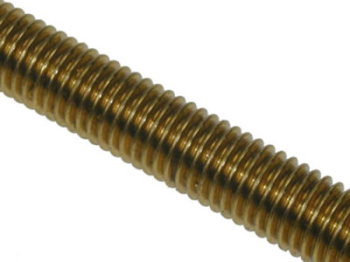 Brass threaded rod.
Threaded rod is also known as studding, threaded bar and allthread. The thread extends along the complete length of the rod. Threaded rod has a wide range of uses in the engineering, architectural and electrical trades.


Brass is a great choice for applications requiring low friction, such as fittings and tools, aswell as products designed for visual appeal.


No detailed specifications are available for this product.
There are no downloads for this product.