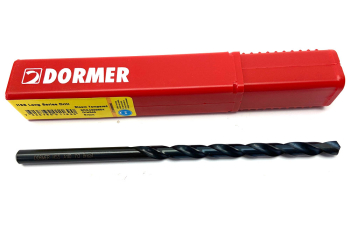 Dormer A110 Long Series Jobber Drill Bits


HSS long series drill for general machining applications up to x6 diameter.


Ideal foe deeper hole drilling or where a slightly longer reach is required.


Steam tempered finish for improved wear resistance.


Manufactured to DIN340 standards.


No detailed specifications are available for this product.
There are no downloads for this product.