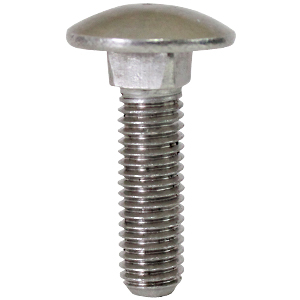 Stainless Steel Coach Bolts
Coach Bolts are commonly known as carriage Bolts and Cup Square Hex. Coach Bolts are mostly used in wood, have a Domed top and a Square under the head. The Square section grips into the part being fixed, preventing the Bolt from turning when the Nut is tightened. Coach Bolts conform to DIN603.
No detailed specifications are available for this product.
There are no downloads for this product.